Quality Control:
One of the most critical factors to consider when choosing a CNC machining supplier in China is quality control. Quality control is essential in ensuring that the parts you receive meet your specifications. A reliable supplier should have a robust quality control process in place. PROTO MFG, for example, has a well-documented quality control process that ensures that each part produced meets the required specifications. The company uses advanced tools and equipment to check for dimensional accuracy and surface quality.
Experience and Expertise:
Another essential factor to consider is the supplier's experience and expertise. The supplier should have a good understanding of your industry and the parts you require. They should have a team of qualified and experienced engineers who can provide recommendations and solutions to issues that may arise. In case you need a custom part, the supplier should be able to assist you with design and prototyping. PROTO MFG has a team of experts with years of experience in CNC machining. They have worked with clients from different industries, and they can help you achieve your goals.
Capacity and Lead Time:
When choosing a CNC machining supplier, you need to consider their capacity and lead time. The supplier should have the capability to produce the volume of parts you require within the set timeline. They should have modern equipment and a large team to handle large orders and meet tight deadlines. At PROTO MFG, the company invests in modern equipment and has a large team that can handle both small and large volume production. They have a quick turnaround time, and they can deliver your parts on time, ensuring that you remain productive and profitable.
Communication and Language Barrier:
Communication is key to any successful business relationship. The supplier should be easy to communicate with, and there should be no language barrier. The supplier should speak fluently in your language and be available to answer any questions or concerns you may have. At PROTO MFG, they have a team of professionals who speak fluent English, making communication easier for their international clients. They also have a dedicated customer support team that is always available to answer any questions or concerns.
Cost-Effective Pricing:
Lastly, when choosing a CNC machining supplier in China, you should consider the pricing. You should find a supplier who provides the best value for money. The supplier should be offering cost-effective pricing without compromising on quality. At PROTO MFG, they provide competitive, cost-effective pricing to all their clients. The company offers a price-matching policy, ensuring that you get the best pricing in the market.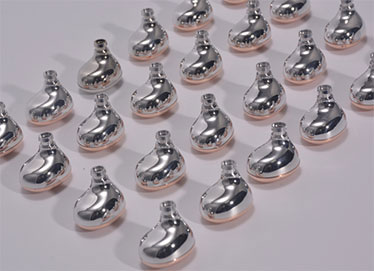 Conclusion:
Choosing the right CNC machining supplier in China is essential for the success of your business. You should consider factors such as quality control, experience and expertise, capacity and lead time, communication and language barrier, and cost-effective pricing. At PROTO MFG, they prioritize customer satisfaction and strive to provide the best service to their clients. They have the expertise, experience, modern equipment, and a dedicated team to handle your orders efficiently and deliver high-quality parts on time. Contact PROTO MFG today and get started on your next project.