As a mechanical engineer, designer, or buyer, you know that research and development (R&D) are the foundation of innovation. However, the process of creating prototypes can be time-consuming and costly. When it comes to fast and high-quality prototyping, look no further than PROTO MFG's CNC Machining Service. In this blog post, we'll explore how PROTO MFG's state-of-the-art technology can speed up your R&D process and help you bring your ideas to life.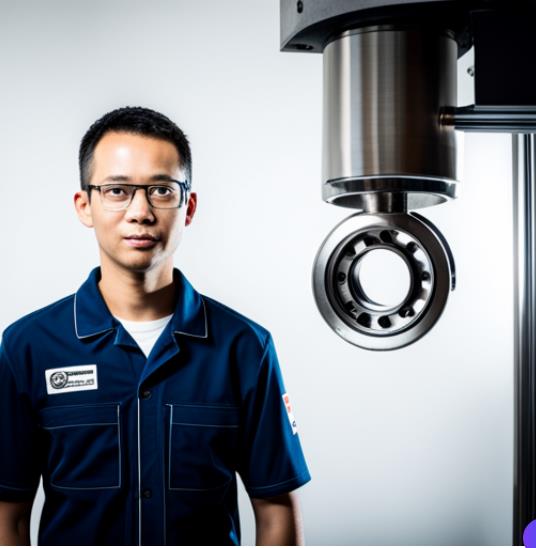 Reduced Lead Time
Lead time is one of the most significant factors in prototyping. As a mechanical engineer, you would want to ensure that your parts are in your hands within the shortest time possible, reducing time-to-market. PROTO MFG's CNC Machining Service leverages modern automation processes to optimize the traditional OEM supply chain, and provides designs finished in real-time, allowing you to get your parts fast. With a reduced lead-time, compared to injection-molding, PROTO MFG's CNC Machining Service provides the perfect solution for urgent design requirements without sacrificing quality.
Cost Savings
Traditional OEM Supply chains increase the cost of fabrication because of the extended lead times and large volumes they demand. CNC Machining reduces manufacturing costs and provides fast, efficient, and precise manufacturing processes at a lower-touch rate. With CNC machining, programmers upload models straight to the machines and often, CNC machines can manufacture parts at once, eliminating tooling and other required labor processes, making it a cheaper option to produce short-run parts.
Precision and Accuracy
Designers, engineers, and customers appreciate precision and accuracy in component parts. CNC machining is a production process that provides consistent accuracy that is difficult to match. The operation of computer-controlled machines eliminates the likelihood of human error in template machining procedures and provides incredibly tight tolerances, dimensioning, and accuracy which ultimately ensure quality output of the end product.
Large Material Selection
CNC Machining provides an array of materials to choose from, creating unlimited possibilities, just like injection molding. However, machining is the faster, cheaper option for prototyping low to medium volumes compared to injection-molding, where materials create tooling costs, multi-cavity products, and extended lead times, amongst others. CNC Machining Service is well-suited for the prototyping of various materials such as plastics and metals.
Scalability
CNC machining provides scalability options. In a standard injection molding process, for example, plastic designs are preconceived, and to add any necessary additional modifications would ultimately slow production and lead to increased costs. With CNC Machining, designs and parts can be efficiently updated, from single geometries to arrays of hundreds of products.
Conclusion:
Proto MFG's CNC Machining Service is a fast, efficient, and economical way to produce high-quality prototypes. As a designer, engineer, or buyer, you don't have to spend time and effort waiting for months or invest in tooling costs to produce prototype parts. PROTO MFG's CNC Machining Service provides consistent accuracy and precision while providing flexibility in scalability and materials selection while reducing lead time and cost for manufacturers of low volume products. Whether you want to create a simple or complex geometry prototype, PROTO MFG has you covered. Contact them today to get a quote and start leveraging their exceptional skills.