Traditional tooling methods can be time-consuming and expensive, but there are modern techniques that can make the process more efficient and cost-effective. One of them is rapid tooling, which is becoming popular among many manufacturing industries. In this blog post, we will explore what rapid tooling is, and why choosing PROTO MFG for your tooling needs might be the best decision for your business.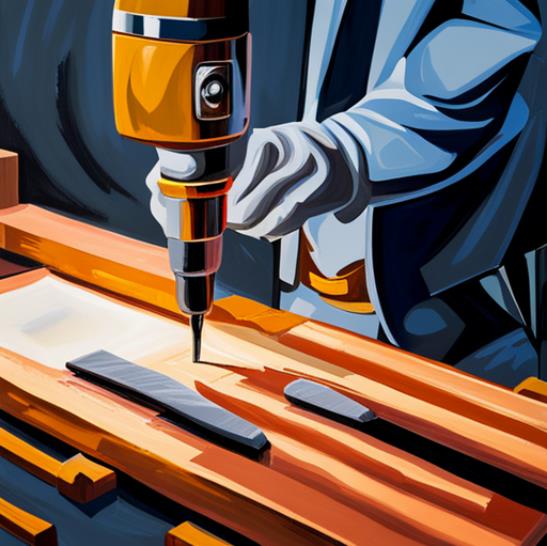 What is Rapid Tooling?
Rapid tooling is a technique that rapidly fabricates molds and fixtures as part of the product development process. It's a combination of traditional tooling methods and modern manufacturing technologies, such as 3D printing and CNC machining. Rapid tooling significantly reduces lead times for tooling and prototyping and allows design teams to more easily test new product designs without investing in costly traditional tooling methods. Rapid tooling enables design teams to see their design idea up close and personal and, if needed, make changes that could impact the final product's quality before investing in production tooling.
Why Choose PROTO MFG for Rapid Tooling?
PROTO MFG is a leader in rapid tooling services and one of the rising stars in the manufacturing industry. The company's mission is to serve all its customers with high-quality tooling quickly and professionally. They offer an array of manufacturing services, including CNC machining, 3D printing, sheet metal fabrication, and injection molding. They have high-quality tools that range from simple to complex, and are experts in CNC machined aluminum dies, precision molds, and various fixtures. The company also features extensive quality control measures and technology, including automated and autonomous inspection and measurement equipment, which minimizes variances in tool creation, providing customers assurance of quality products.
How PROTO MFG Can Help You
PROTO MFG has unique capabilities that can help you in many ways. These are just a few ways PROTO can make a difference:
Time-saving tooling and rapid prototyping: PROTO MFG finishes tooling and testing within an accelerated timeline. It takes only 6-10 days to receive a prototype and manufacture the tool.
Quality assurance: PROTO MFG performs consistent materials testing and digital modeling to guarantee top-notch quality.
Workflow flexibility: PROTO MFG is positioned to handle orders of any size or volume, from one-off parts to mass production batches.
Seamless Integration: PROTO MFG strives to work as a partner with its customers and works closely with them from conception to final output.
In-House Design & Consulting: PROTO MFG employs engineers, industrial designers, and consultants with 10+ years of experience in tooling design.
Conclusion:
Rapid tooling is the path to producing high-quality parts fast and reliably. Working with PROTO MFG can make all the difference in developing, testing and producing your company's latest idea. With the latest tools and techniques in their arsenal, they can quickly create consistent, precise parts or complex tools for your next project, saving time and money. By choosing a partner that handles all your comprehensive manufacturing needs, your company will have the resources it needs to take innovative new products from testing to market – faster, better, and more affordably.